Had a trip over to see Phred in Runcorn yesterday( 8th Dec).
We had snow on the tops and fog goin down tother side.
on top of the Woodhead pass. Mr moose is well happy.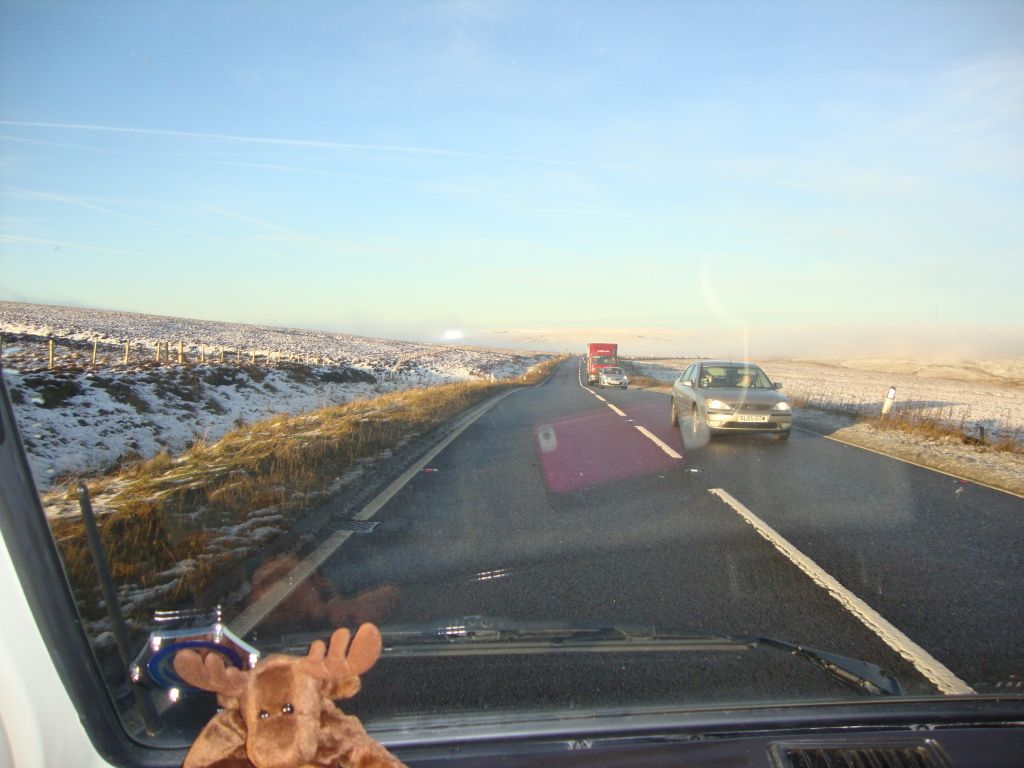 Heading down the otherside, you can see the fog looming in the distance . Mr moose isnt so happy.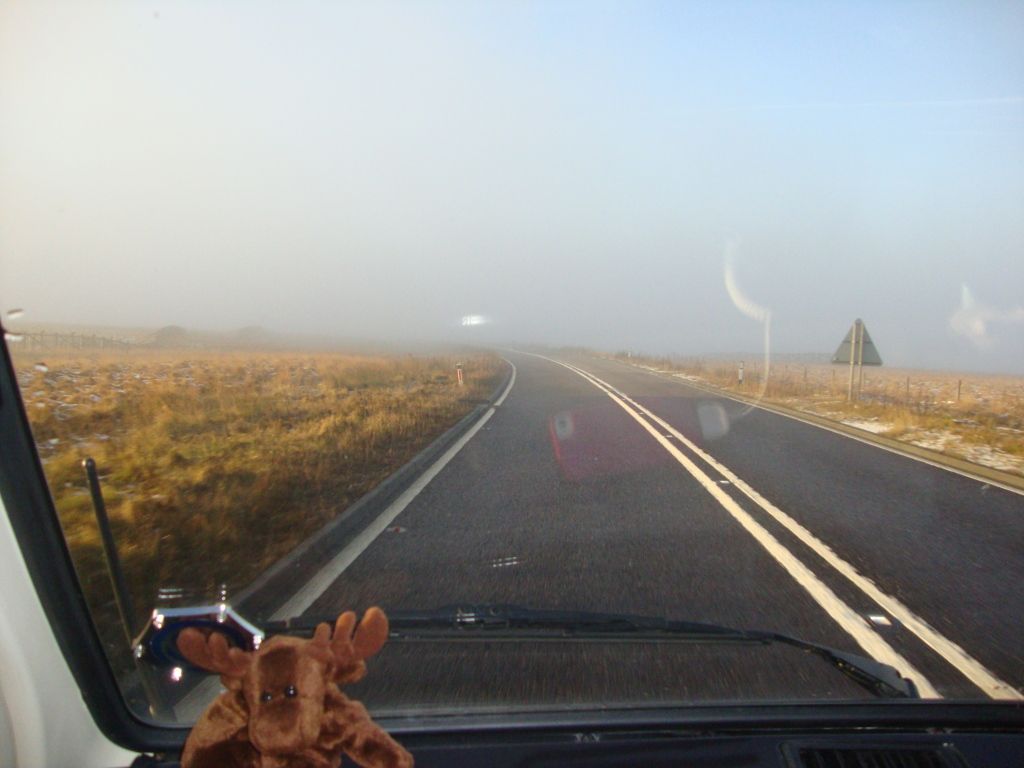 In the fog. Mr moose doesnt like it. He even started shouting at idiots with no lights on.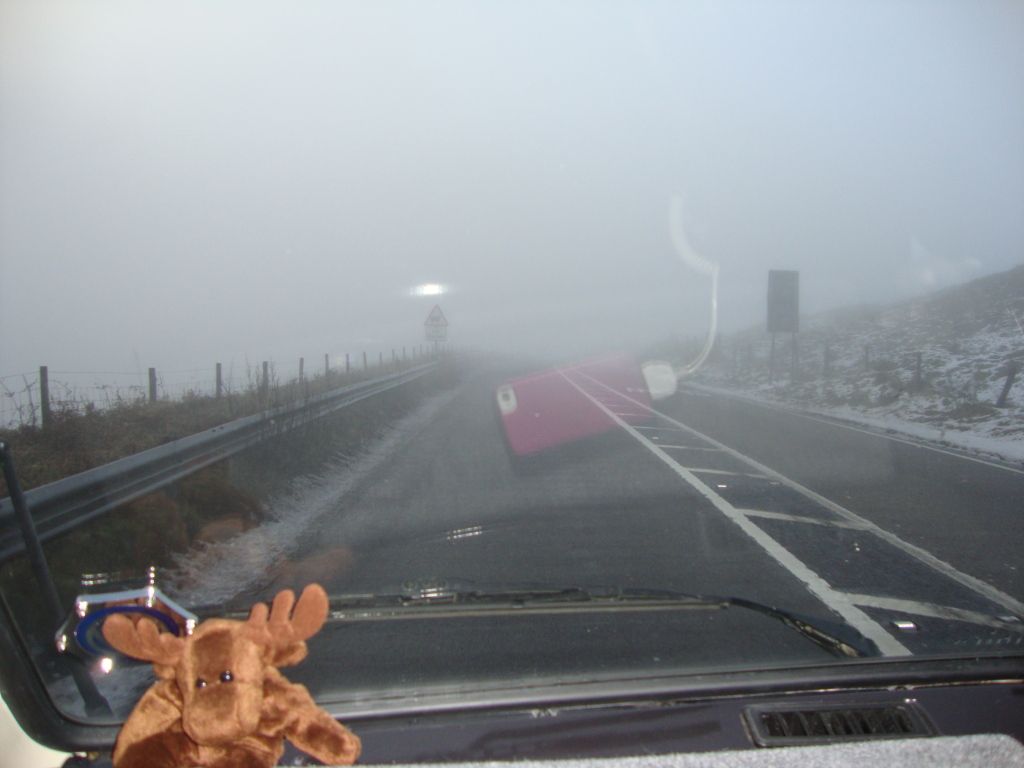 Phred back in the driving seat.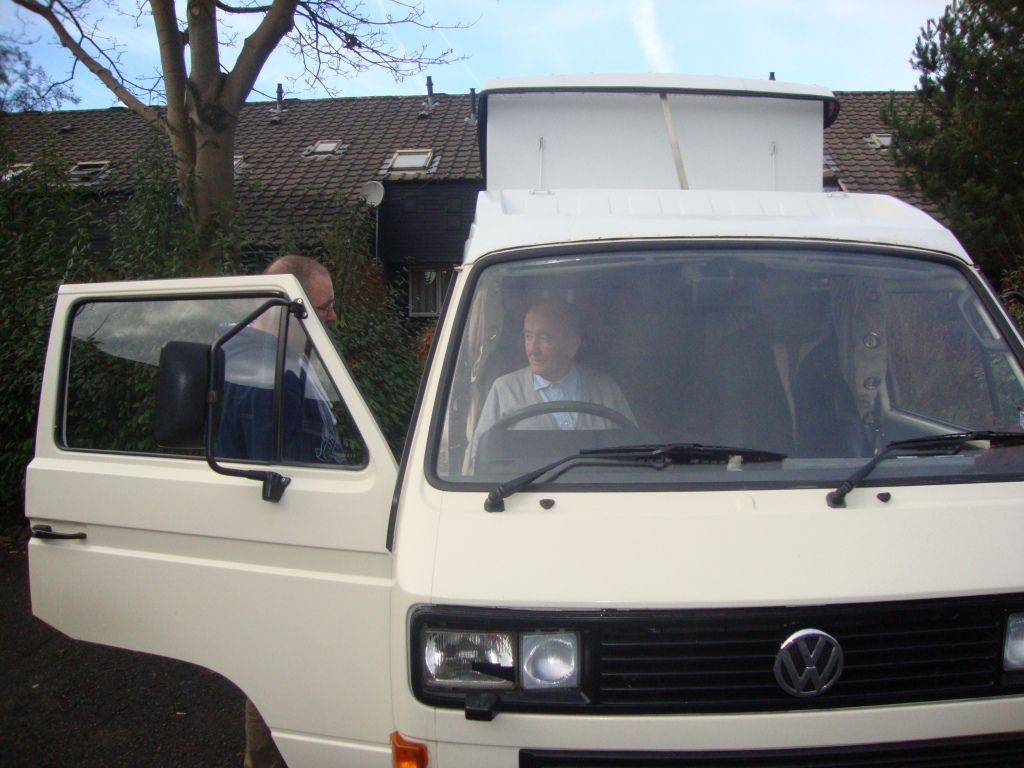 heading back over the Snake pass. Mr moose didnt see any snakes though.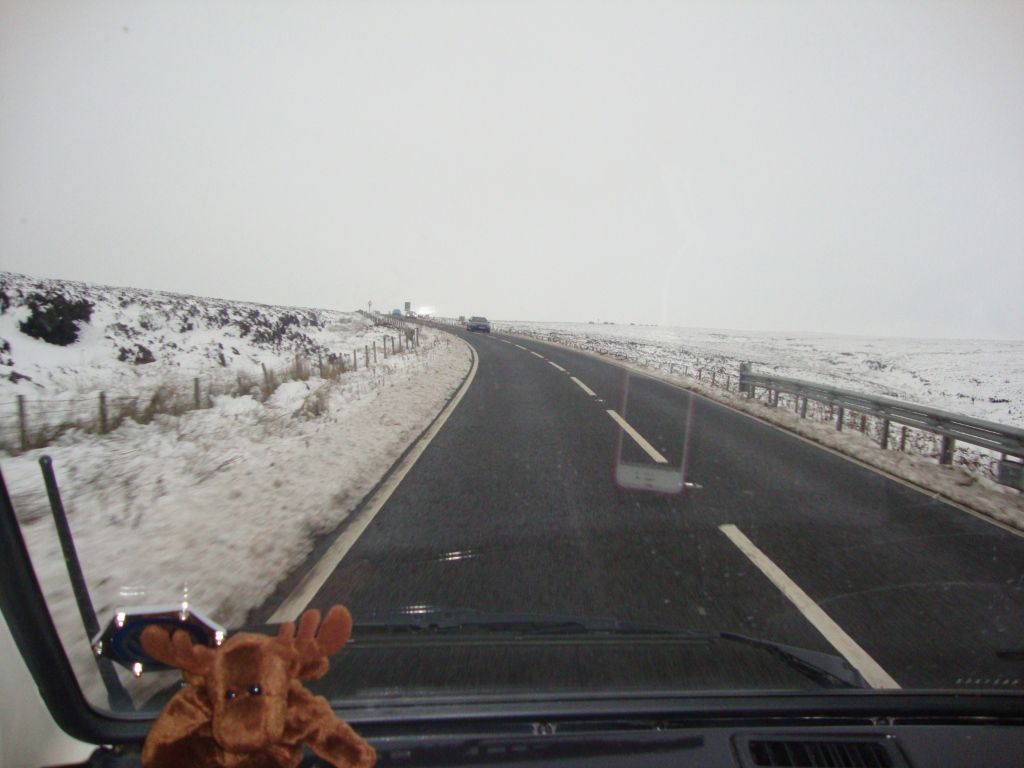 Up on the top.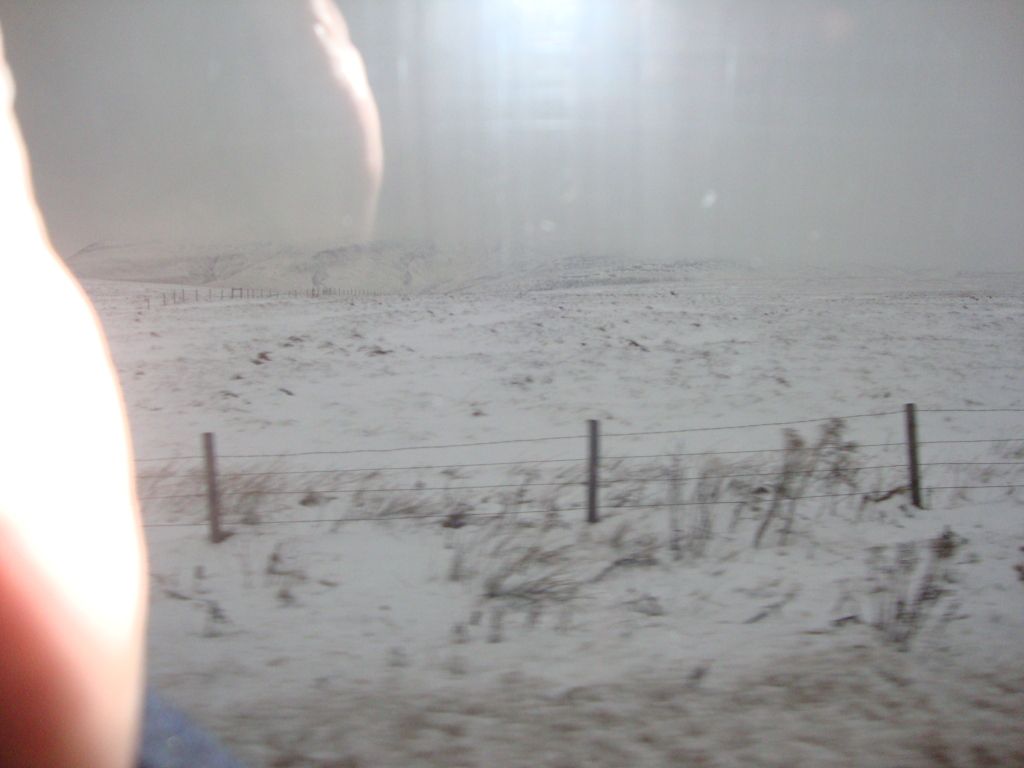 going down tother side.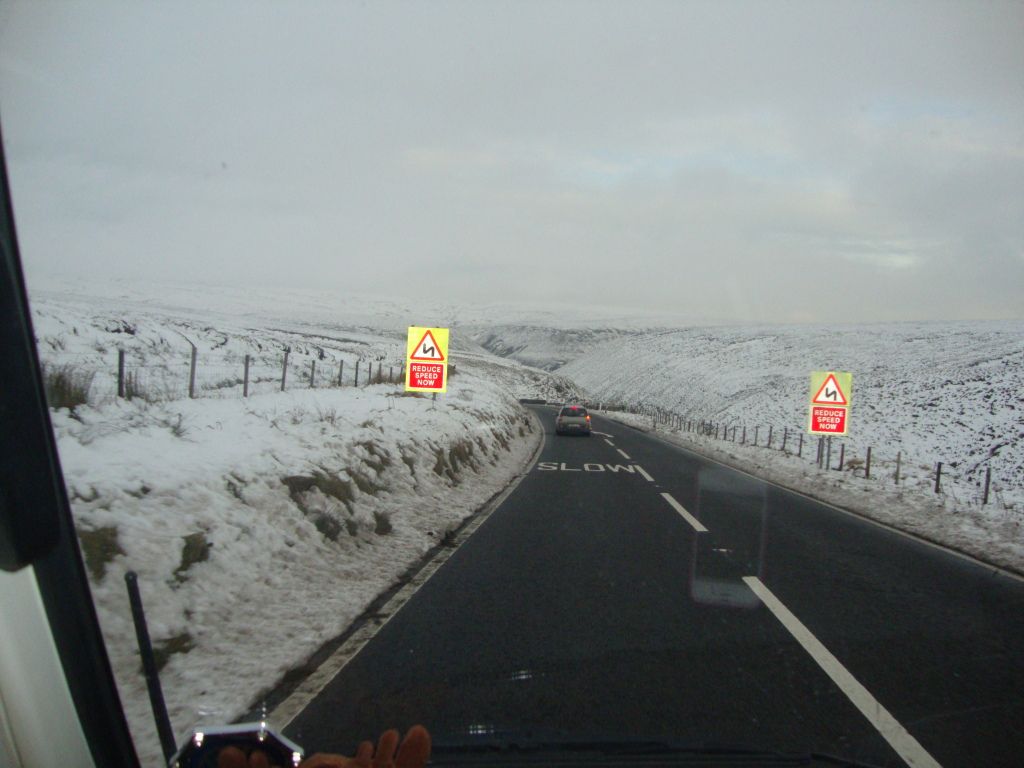 Then it was quick detour to Bakewell for fish and chips.
200 miles and not a hiccup from Jambo, shes a good old lass.